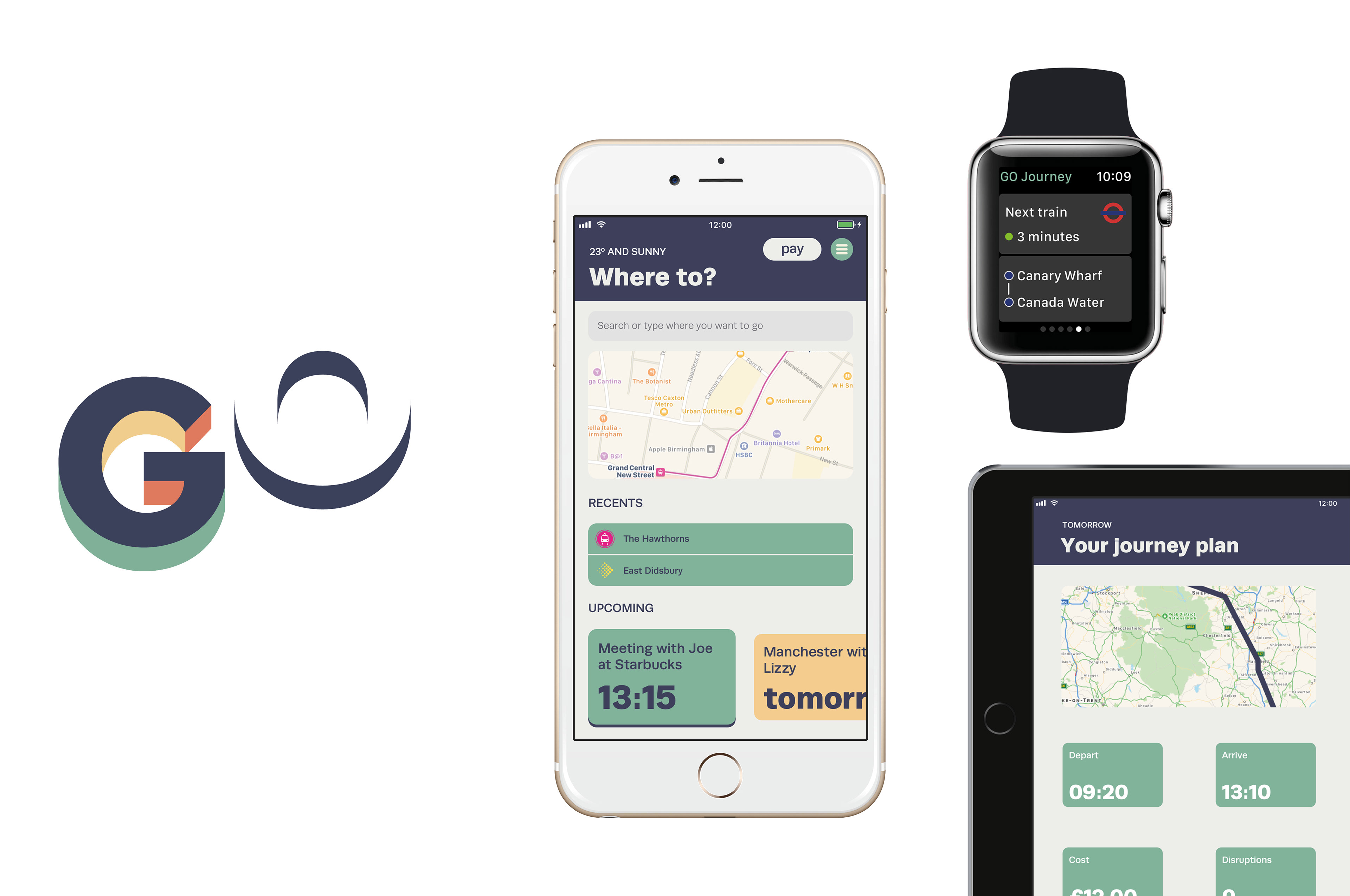 Plans for everyone

Wouldn't it be better if you could pay for your travel like you can pay for Netflix or Spotify, and just use it as much as you need to?

As GO is designed as a solution for a wide range of people, from students to the elderly, it offers a range of subscription plans. Commuters who stay in the same city can subscribe to GOcommute, those who travel between two areas regularly can get GOregional; and those who want unlimited freedom can choose GOnational.
This model isn't suitable for everyone, so GO offers pay as you go through the app or a dedicated GOpay card.
USER JOURNEY
Isabelle is a student at Birmingham City University. She has to regularly commute from Oldbury to campus, but TfWM's ticketing and all the operators are confusing for someone who's not from the area.

GO takes this fuss away. She's a GOcommute subscriber, and GO easily suggests when she needs to get leaving, plans her journey for her, and gives her an easier way to pay for it on the way.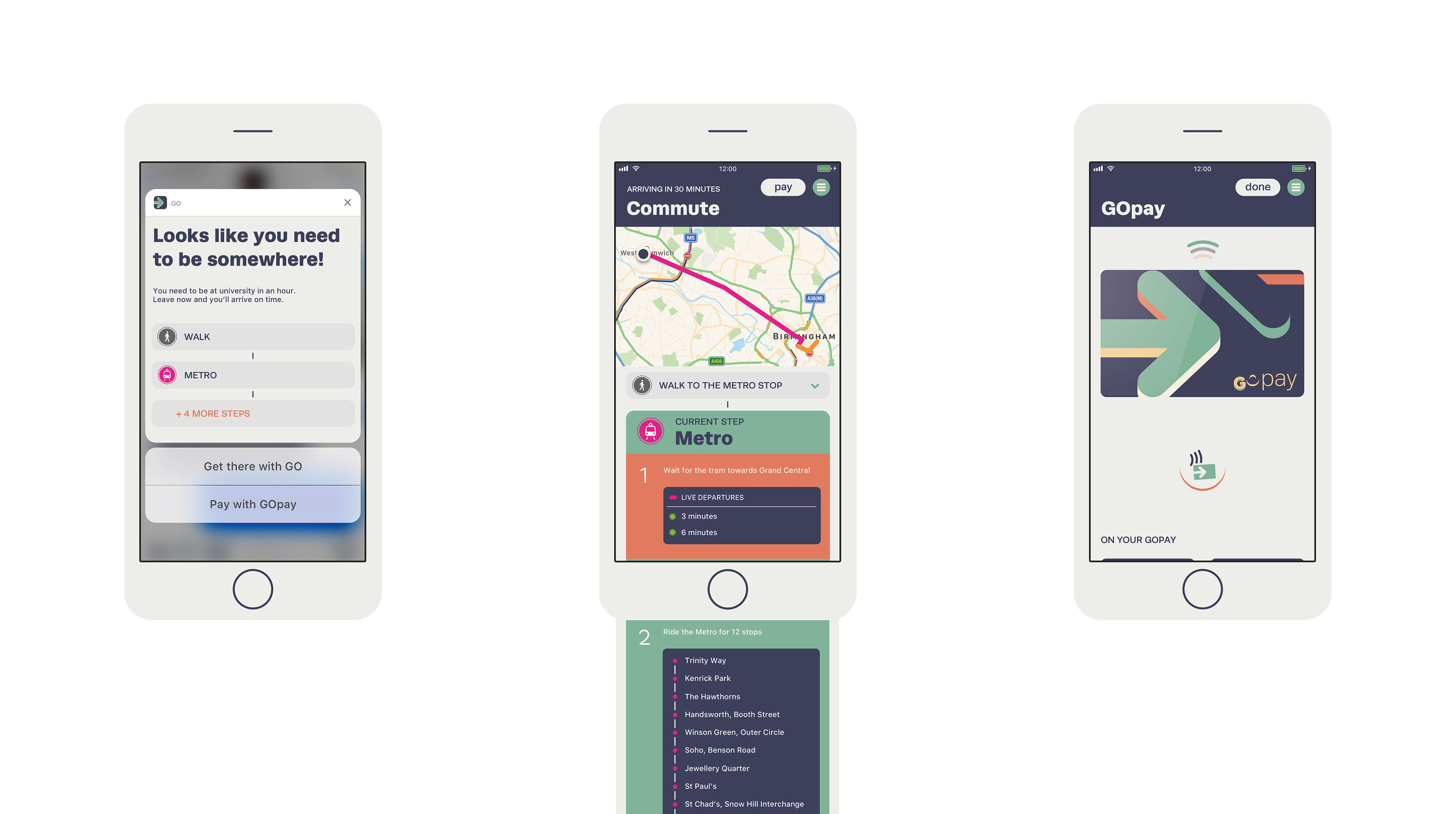 The GOpay experience
John isn't as familiar with technology as the younger generation, but that doesn't mean GO can't work for him. He plans his journey in advance using the app on his iPad, and then prints an itinerary to take with him.

His GOpay is linked with his concessionary card. When he gets free travel, GO applies it automatically. Anything not covered by his pass is paid for with his pay-as-you-go credit, which can be topped up within GO, at a Paypoint outlet, or at his region's transport shop (he lives in Bury, so the local Transport for Greater Manchester travelshop works fine!)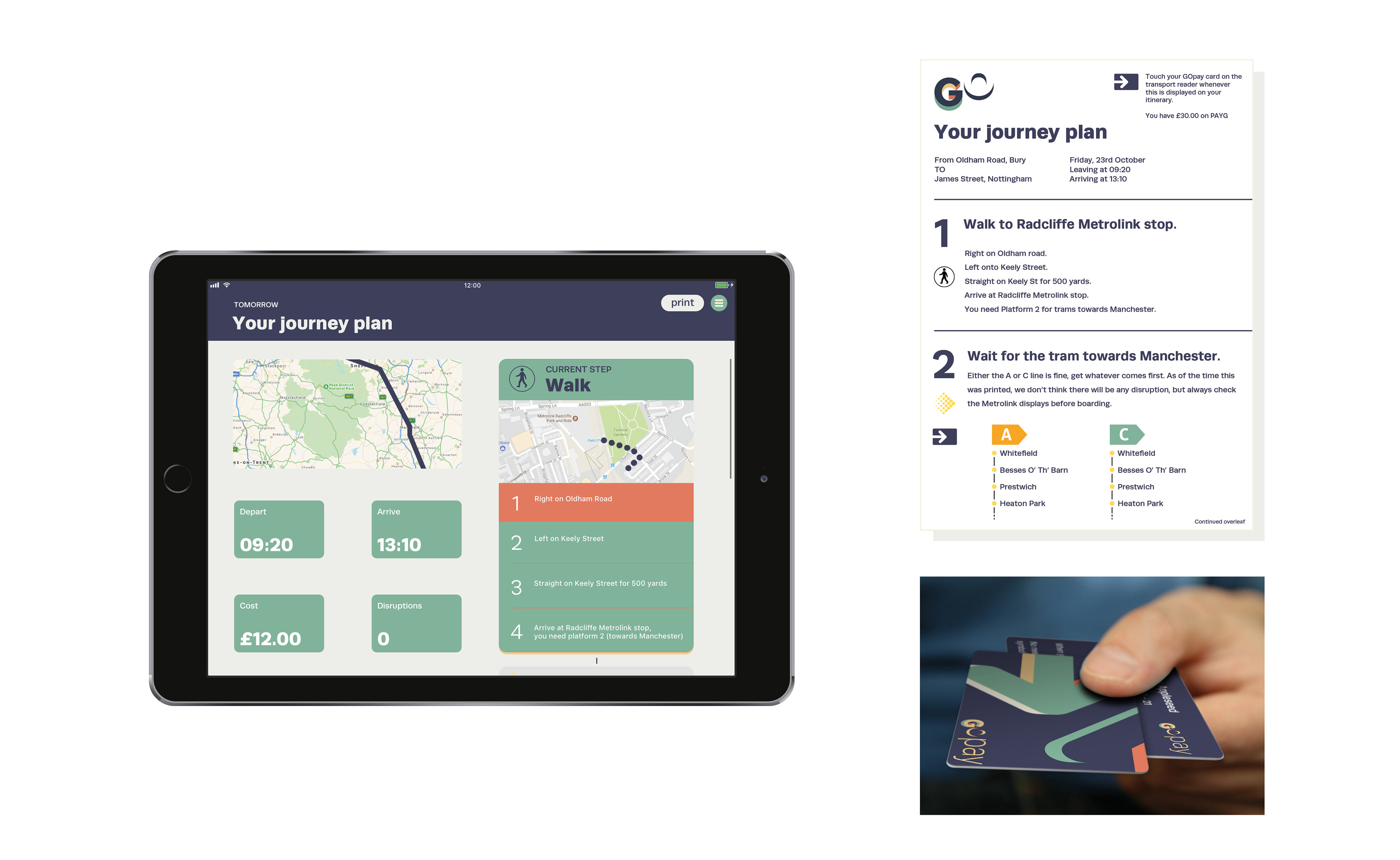 GO is wearable too
Tony is a busy professional living in London. He uses an Apple Watch to keep track of notifications more easily, and GO offers a Watch app to provide notifications and feedback on what points to take on his journey.

Although Transport for London offers a more joined up network compared with other parts of the UK, GO still provides the benefits of the GOcommute subscription to make payment and spending tracking even easier.
GOcommute covers his travel in London, but Tony has to travel quite frequently around the country, which is paid for by his employer. This is easily covered within GO, by linking the company credit account to his account settings.
YOu are at the heart of GO

GO allows you to customise your subscription to suit you. The service also learns and adapts to what you like. If you prefer the cheapest route, it will suggest that. If you prefer a more scenic journey, it will automatically pop up routes with a view.